THE HANHART MUSEUM
More than 130 years of history, numerous unique exhibits, and valuable collectors' items: The Hanhart museum in Gütenbach in the black forest has it all.
Time journey for watch enthusiasts
There may well be a few experts more familiar with the movements and technical details of Hanhart watches, but when it comes to the company history of over 130 years, he is probably unrivalled. The most exceptional and fascinating models from the company's past are, in a sense, his children. Advisor Manfred Schwer is the man who takes care after the Museum's watches, ensuring that they run smoothly and always look their best. He is aware of all their special features and knows precisely what to do when they require attention.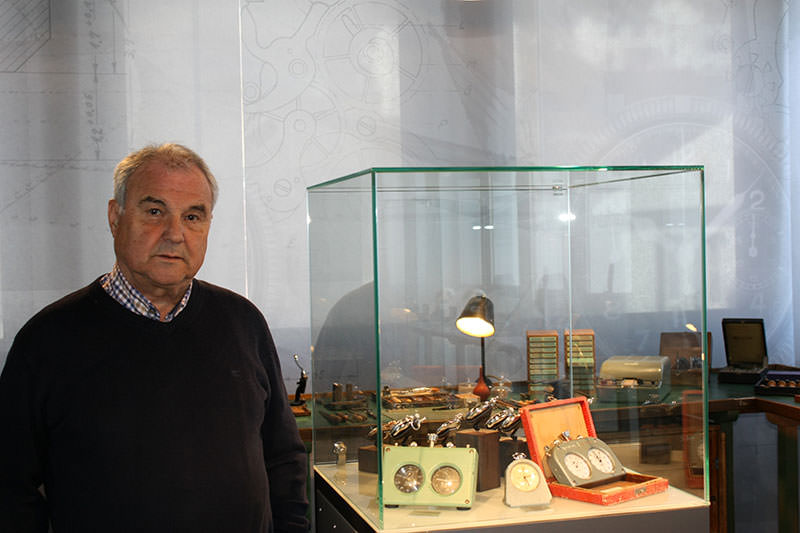 Hanhart museum is open for visitors!
Dear Hanhart fans,
The Hanhart Museum reopened and is welcoming visitors again!. Please note the following rules:
Max. 2 people
Admission only with face mask
Disinfect hands at the entrance
Leave personal contact details
The museum is open on Wednesday afternoon from 1 p.m. to 4 p.m. Please register before visiting us by phone under +49 (0) 7723 9344 37 or by email to petra.rissler@hanhart.com.
We are looking forward to your visit!
Your Hanhart team
Opening hours
Monday to Tuesday: closed
Wednesday: 1pm – 4pm
Thursday to Sunday: closed
Closed on holidays
We will gladly arrange guided tours through our museum for individuals and/or groups up to 15 persons. Please contact us either by phone +49 (0) 7723 93 44 0 or by e-mail at info@hanhart.com to make prior arrangements.
Showroom an Factory Outlet
We offer watch enthusiasts the opportunity to purchase Hanhart watches directly in our factory outlet in Gütenbach. We provide the whole range from PIONEER, PRIMUS and Racemaster collections as well as the legendary stopwatches.